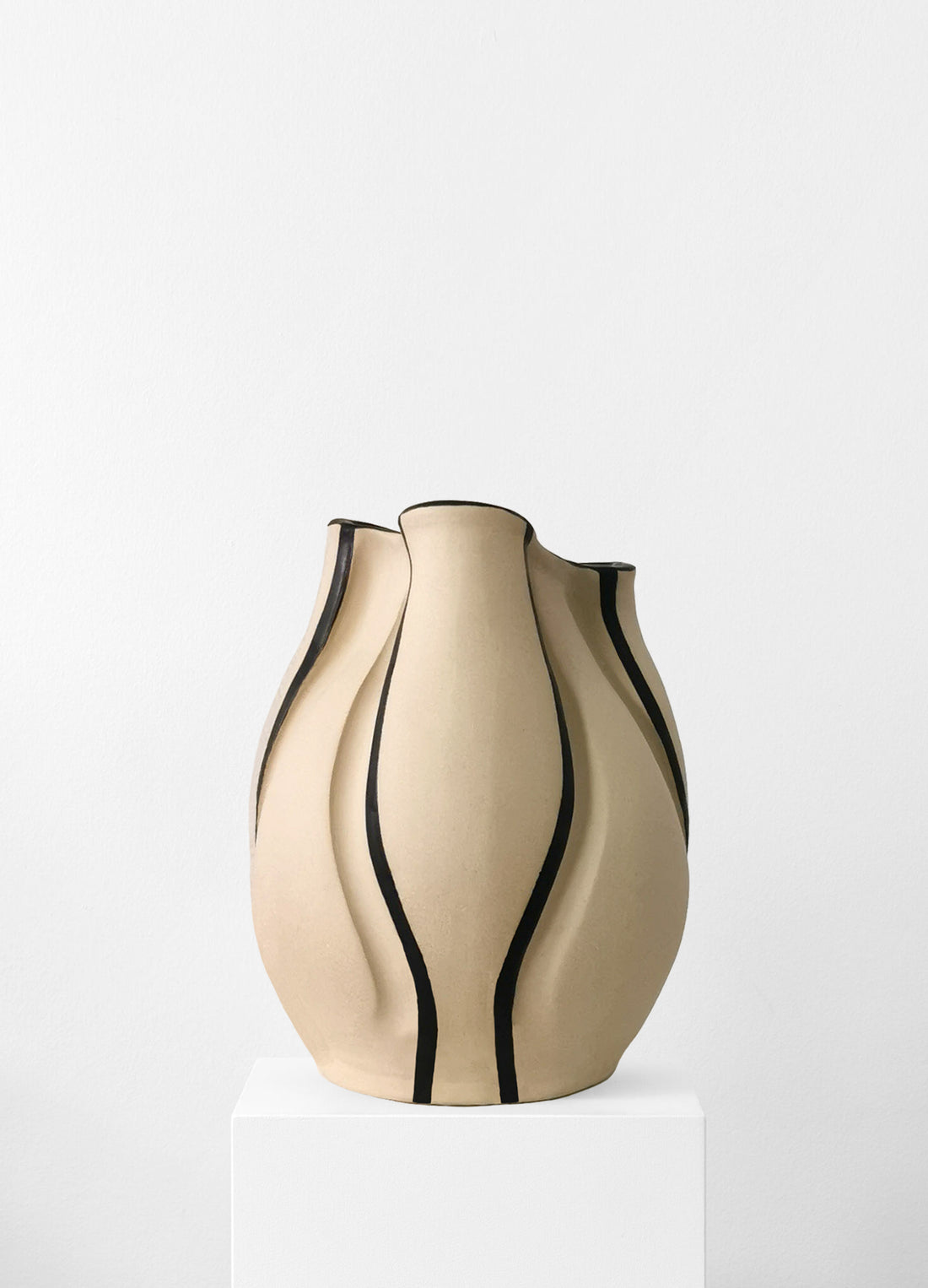 Sculpt me dear black lines
SCULPT ME DEAR, BLACK LINES
The Sculpt me dear black lines ceramic vase is sculpted by hand and shaped into a soft organic form inspired by ABOMÉs iconic leather torsos. It can be used for floral arranging and as a sculptural element for the home, with its distinctive yet soft silhouette. The clay used for this piece is stoneware clay with a smooth surface, with black matte glazed lines, painted by hand to enhance the sensual silhouette.
PLEASE NOTE
– Each vase is unique and handmade, therefore they can vary a bit from each other in shape and look.
– The vase is glazed inside and watertight. 
For any questions regarding the product, please contact: contact@abomestudio.com
APPROX. MEASUREMENTS AND WEIGHT:
Circumference: 50 cm
Height: 25 cm
Width: 15 cm
Weight: 5kg